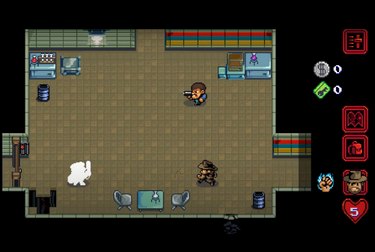 You can now officially play games on the Netflix app. Starting today, Netflix games will begin rolling out on the Netflix app. Not only can you download games to play whenever you feel like it, there's no additional cost and there are no ads. You'll just need a Netflix subscription to play.
As of now, you can play five games: Stranger Things: 1984, Stranger Things 3, Shooting Hoops, and Card Blast Teeter Up. The lineup isn't entirely impressive yet, but more will be coming.
For now, Netflix Games is only available for Android users, but Netflix says iOS support is on the way.
Here's how to access Netflix Games
Login to the Netflix app
Access Netflix Games from the homepage or the games tab
Select the game you want to to play
Download the game from your device's app store
Play the game through the Netflix app

Here's a look at Stranger Things: 1984: