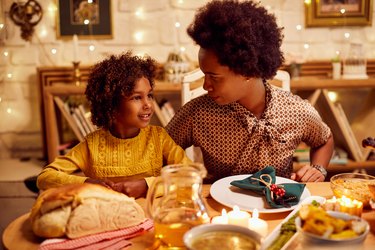 Throwing a holiday dinner for friends and family can be stressful, especially when you're the one doing all the cooking. Making the event a potluck makes things a little easier on you, but getting guests to bring what's actually needed adds a whole other level of stress.
Bringit! is an app that lets you create a list of all the dishes needed for a holiday dinner (or any celebratory meal or event). The app gives you more control over your menu instead of dealing with four different types of bread, seven desserts, and zero main dishes. We've all been there.
The app prevents you from having to text everyone individually to talk about what they should bring... or even worse, the dreaded group text. Bringit! makes it easy for guests to see what everyone else is bringing all in one place.
Download the app and create an event. Title the event, enter the date and address, and create the list of items needed. Invite your guests. (They'll need to download the app, which they might find annoying, but it's free and only take a minute.) You can assign items out to people or they can sign up on their own. If you want someone to bring something like rolls, you can include the quantity needed as well as any notes you might have (like gluten free or to include butter).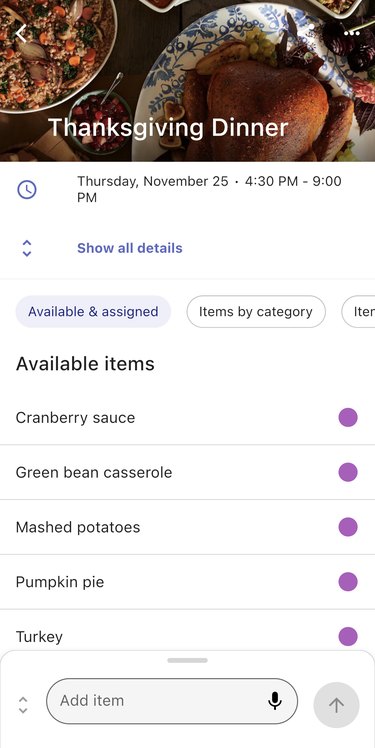 Everyone can see who's bringing what and which items still need to be assigned. Because let's be real, a Thanksgiving dinner without mashed potatoes isn't Thanksgiving dinner at all.