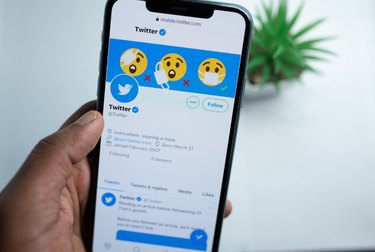 Twitter has a way of bringing out the ugly in people. Maybe it's because they feel safe behind the Twitter shield or maybe they're jerks in real life, too. Whatever the case, if you're being harassed, bullied, or are just tired of dealing with trolls, there's an easy fix: block them.
When you block someone on Twitter, the user automatically unfollow you, you automatically unfollow them, and you can't follow each other again. Their tweets won't appear in your timeline, even if you're tagged. You can't view each others followers, following, likes, or lists. They can't send you direct messages, tag you in photos, add you to lists, or view your tweets when they're logged in. Basically, their Twitter presence doesn't exist to you and yours doesn't exist to them.
It's important to note that if you have a public account, the person you block will be able to see your tweets and information when they aren't logged in. And if that person creates another account, they can continue the harassment. If that happens, file a report with Twitter or the police.
How to block someone from a tweet
Click the three horizontal dots located at the top of a tweet from the account you wish to block.
Click Block and select Block to confirm.
How to block someone from a profile
Go to the profile page of the account you want to block.
Click the more icon on their profile page.
Tap Block from the menu.