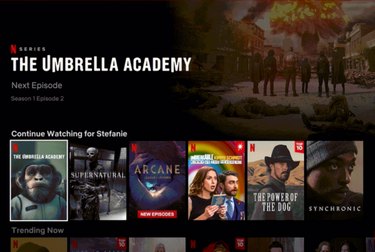 The "Continue Watching" row on Netflix is a great way to, well, continue watching the shows and movies in the exact spot you left off. But it can be annoying to constantly see the content that you have no interest in finishing. Netflix is finally letting you delete all the stuff you gave up on via a new feature.
The feature gives you the option to remove a show or movie by selecting the title you want gone within the "Continue Watching" row and scrolling down and clicking "Remove from Continue Watching" from the page options. If you deleted something by mistake, like the second season of "​Emily in Paris,"​ you can click again to restore the title.
Now you can keep your "Continue Watching" row fresh and filled with the shows and movies you're excited about watching. The new feature can be accessed on Netflix's TV apps, mobile, and website.