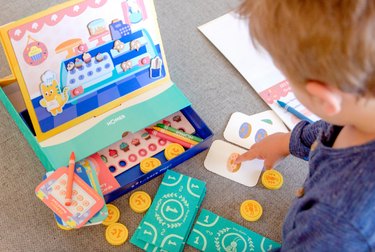 If you could use some help keeping your kids entertained and learning, check out HOMER's Explore Kits. The kits are a hands-on and playful approach to learning letters and sounds, numbers and counting, and social-emotional skills like self-awareness and identifying feelings.
HOMER is known for its digital learning programs that offer the good kind of screen time for kids, but now coupled with physical kits, kids can deepen their skills through hands-on play. The three kits are designed for 3 to 6-year-olds and each offer something different.
The Letters Kit is great for learning letters, early writing, language development, and sounds. It comes with over 50 magnets, a toy camera, an alphabet card set, a letters activity book, crayons, and more.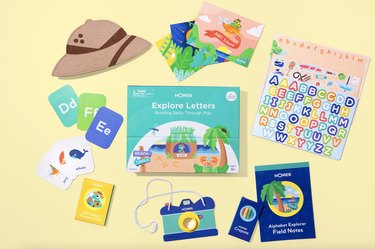 HOMER's Numbers Kit helps kids learn numbers and counting and gain overall math confidence. The kit comes with pretend money, magnets, an activity book and crayons, a play wallet with cards, and a matching and counting card set.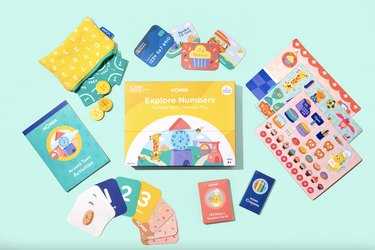 The Feelings Kit helps kids grow their self-awareness, social skills, and self-expression, as well as identify their feelings. It comes with magnets, a felt mask, a color-in feelings map, social-emotional matching cards, and a feelings activity book and crayons.
The kits are an extension of HOMER's Learn & Grow app. The HOMER Digital + Physical Bundle is available at Amazon for $160. If you want to purchase the kits separately, they're available Amazon for $34.99 each.