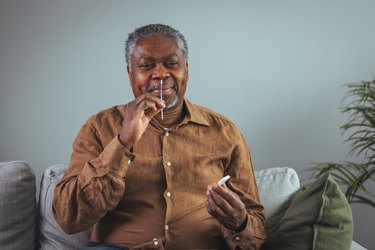 Starting next week, Americans will be able to order more free COVID tests from the government. The announcement was made during President Joe Biden's State of the Union address on Tuesday.
"Even if you already ordered free tests, tonight, I am announcing that you can order more from covidtests.gov starting next week," Biden said. He added that hundreds of millions of tests have been made available for free.
Back in January, you were able to order your first round of free COVID tests that were delivered via USPS. Each household could order up to four tests, which is how many you'll be able to order again no matter how many people live in your home.
Each order includes four individual rapid antigen COVID-19 tests that'll cost you nothing and ship for free. All you need to do is fill out your contact information and address. Head over to covidtests.gov for more info.