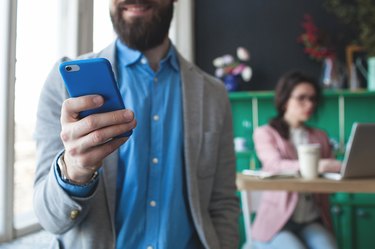 When you shop at Amazon.com, it's important to familiarize yourself with what order statuses mean, including "Open Order." Many times, you may place an order and not think about it again until your package of ordered items arrives. In the event you need to change something about an order, the "Open Order" status becomes essential to your quest.
Open Orders
An open order on Amazon is any order you've placed that hasn't shipped yet. This can include preordered items, such as when a movie you like is coming out on DVD next month, and you preorder it ahead of time. Up until the point any order is shipped, it's considered an open order by the company.
Importance
If you need to make changes to your Amazon order, you need to do so while it's still got a status of "Open Order." For example, if you need to change quantities, eliminate a single item from your order or cancel the order entirely, you can only do so before the order has shipped. You can delete items line by line from open orders, but if you delete all of them, you will effectively cancel your order.
Combining Orders
From time to time, you may accidentally place an order before you have actually finished adding everything you want to your shopping cart. If that happens, you can combine a separate order of whatever items you've forgotten with your previous order -- as long as both orders still have "Open Order" status. In "Your Account," click the button that says "Orders" near the top of your options. You'll see a button that says "Want to combine orders?" -- but only if you've got at least two open orders that can be combined. If you don't, you won't see this button, because it isn't an available option.
Warning
Once your order has shipped, Amazon cautions, no changes can be made to your order -- even by the company's customer service representatives. If you don't make necessary changes or cancellations to your order while it's still got "Open Order" status, and you receive an item you've changed your mind about buying, you'll need to return it. Amazon has several policies regarding acceptable return of items, depending on what item you're trying to return. Consult Amazon's Product Return Policies for specific information.