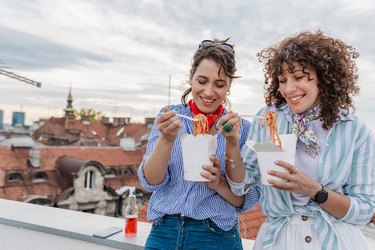 Uber Eats announced a new feature that'll make it easier to order food with friends and family. Instead of everyone looking at the menu and having one person place the order, the Uber Eats app now lets you start a group order, which allows family and friends to pay for their own meal. So, now you don't have to wait on anyone to pay you back.
To start a group order within the app, find the restaurant you want to order from and tap the three dots in the top right corner of the page and select "group order." You can invite group members using your phone's contacts. Each person will receive a link to place an order via text message — if they don't already have the app, they'll need to download it first or use ubereats.com. From there, they can choose what they want, place an order, and pay for it themselves.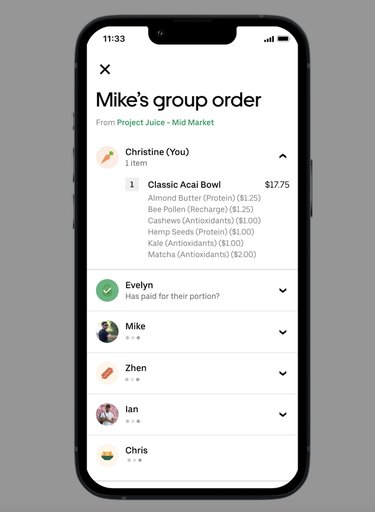 To make sure everyone places their order in time, you can set a checkout deadline for the group. Deadlines can be set up to seven days in advance, so everyone has plenty of time to get their order in. The app will even send auto reminders so you don't have to.
If you want to foot the bill but still prefer everyone order on their own, the app lets you do that as well.