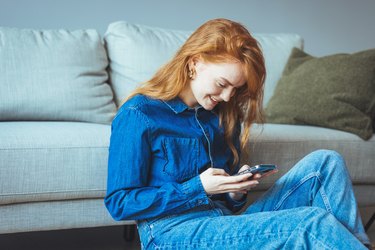 You don't have to live with the TikTok name you chose when you first signed up for the app. If you're ready to rebrand yourself on TikTok, there's an easy way to do it.
While changing your TikTok username is easy, it can only be done once every 30 days. Since your username appears on every video you make, just be sure that whatever new name you choose is something you can stand for a month.
Before you make the change, you should know that changing your username will change your TikTok URL. So, if you've posted a link to your TikTok on other websites or social media platforms, you'll need to change it there to avoid people clicking on a dead link.
How to Change Your TikTok Username
Open the TikTok app, and if you aren't already logged in, enter your account information and login.

In the bottom right corner, tap Profile.
Select Edit Profile.
Tap Username
Delete your current username and type in your new one.
Tap Save. A pop-up will appear letting you know you can change your username once every 30 days, giving you the chance to back out. If you want to proceed, tap Set Username.
If the username you want isn't available, you'll see a notification at the top of the Edit Profile page. Try a different username until you find something that works.