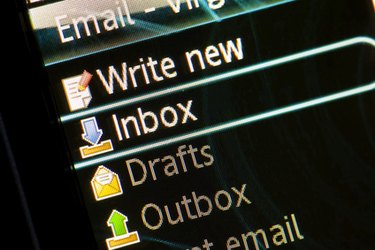 When you signed up for Facebook, you entered an email address which automatically became the primary email on your account. Maybe in hindsight you wish you had used a different email address, or maybe you just want multiple email addresses listed on your Facebook page so your friends can choose which to use to contact you. Fortunately, linking several email addresses to your Facebook account is a simple process. Once you have multiple email addresses tied to your Facebook page, you will be able to use any of the email addresses to log in.
Step 2
Sign in to Facebook using the email address that is currently tied to your Facebook account.
Step 3
Click on "Account" in the upper right corner of your Facebook page, then click on "Account Settings" in the drop-down menu that appears. This will open a new page with various options such as "Name," "Username" and "Email."
Step 4
Click "Change" next to the "Email" option on the new page. This will display the current email address(es) linked to your Facebook account.
Step 5
Type the email address you want to add into the box called "New Email," then click the "Add New Email" button. This will open a prompt for you to enter your Facebook password. Enter this password, then click "Confirm."
Step 6
Go to the email address that you have just requested to add to your Facebook account. You should find a confirmation email waiting in your inbox. Open this email, then find and click on the link to confirm your contact email.