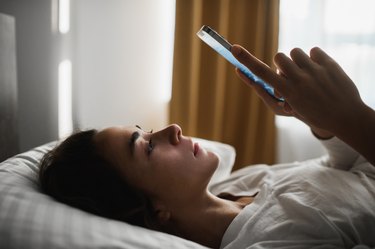 Amazon has launched a message-based virtual clinic that can treat certain health conditions, including allergies, acne, and hair loss.
The service is called Amazon Clinic, and it offers convenient and affordable treatment for more than 20 common heath condition. It's currently available in 32 states, but additional states will be added in the coming months, according to a blog post written by Dr. Nworah Ayogu, the Chief Medical Officer and General Manager of Amazon Clinic.
To get started, customers select their condition and their preferred provider from Amazon's list of licensed and qualified telehealth providers. Then they complete a quick in-take questionnaire and are connected to a clinician through a secure portal where messages are sent back and forth. This gives users the freedom to send a message whenever it's convenient for them. Once the consultation is complete, the clinician will send over a treatment plan that includes any necessary prescriptions to the customer's preferred pharmacy — including their local pharmacy or Amazon Pharmacy.
Unfortunately, Amazon Clinic doesn't yet accept health insurance, but it does provide up-front pricing so you know what to expect from the start.