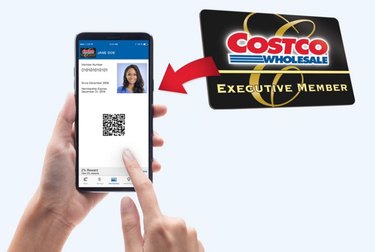 If you've ever shown up to Costco without your membership card, this news is for you. Costco is stepping into 2019 and finally offering a digital membership card in addition to the old fashioned photo ID card you already have.
So, now all you need is your phone to make purchases... and money—let's not forget about the money part.
To use the digital card, members need to download the Costco app (iOS and Android) and login with your existing Costco.com account or create a new one. After that, you can find the digital membership card through the new "Membership" tab in the app.
Executive Members can also use the app to keep tabs on their two percent reward balance and renew their memberships online.
You can't add the Costco app to Apple Wallet, but since Costco accepts Apple Pay, you can use that to make purchases with just your smartphone.
Bulk shopping just got a whole lot easier.