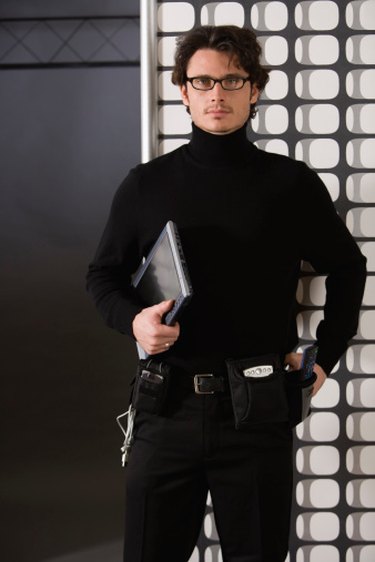 The iPad and iPhone changed the way we purchase and get software. Where we once purchased expensive boxes with CDs and installation instructions we now go to the App store, select our app and hit download, transferring the app directly onto the device. Apps are inexpensive, but most are not free, unless you know how to hunt for free App store credits. App store credits allow you to download your chosen apps up to the amount of the credits you have accrued. Apple offers premiums from time to time, and there are numerous free apps. In addition, there are often offers from retailers that give free App store cards when you purchase a tablet or phone through them.
Apple Store Methods
Step 1
Launch your App store icon either on the iPhone, iPad or through iTunes on the computer. If an account is signed in, you'll need to sign out.
Step 2
Locate the free apps you wish to download. Hit download to see if it will download with no further procedure. If not, click the "Create New Account" link. Follow the information boxes and fill in with your info. Hit the "None" option under payment.
Step 3
Activate the account by following the email or online prompts. You now have free app download credits. You may select and download any free app in the Apple App store.
Giveaways and Retail Premiums
Step 1
Search newspaper advertisements and fliers for retail stores offering iTunes cards or App store cards with the purchase of iPads or iPhones. For example, one major box retailer of electronics offers a free $15 or $25 Apple App store card with the purchase of an iPad and iPad cradle, thus giving you up to $25 free credits in the App store. Purchase your electronics at the retailer offering such bargains to get free credits.
Step 2
Time your App purchases when Apple is holding contests. For example, when the App Store was reaching its 10-billion app sale, it offered a $10,000 free credit to the Apple store and App store for the lucky purchaser. If you time the purchase right, and with a little luck, you land a bounty of free App store credits.
Step 3
Monitor the Apple website to check on free giveaways and free apps. Also, some app developers offer free credits for posting reviews of its products. Monitor such sites as the App store, Macworld or game review sites to see if premiums are being offered.