With Twitter's potential demise looming, Instagram (AKA Meta) has introduced its own version of tweeting. On Tuesday, the social media platform announced Notes, a new way to basically tweet on Instagram
"We're beginning to roll out Notes, a new way to share your thoughts and see what your friends are up to," an Instagram blog post reads. "Notes are short posts of up to 60 characters using just text and emojis. To leave a note, go to the top of your inbox, select the followers you follow back or people on your Close Friends list, and your note will appear at the top of their inbox for 24 hours. Replies to notes will arrive as DMs in your inbox."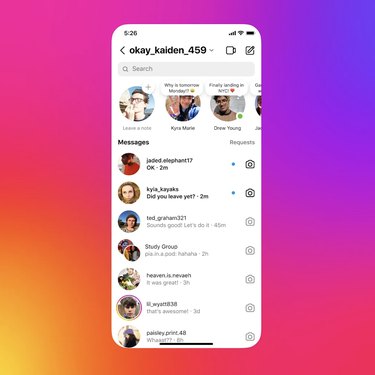 During test of the feature, Instagram learned that users want "a lightweight, easy way to share what's on their mind and start conversations." So, while Notes aren't technically tweets, they'll fill a void that will be left once you and all your friends leave Twitter.