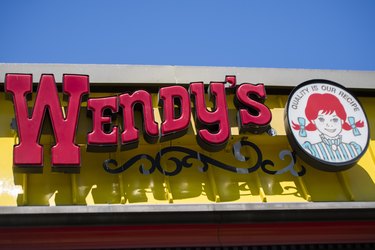 AI chatbots are slowly taking over, and this time they're coming for fast food. Wendy's will start using artificial intelligence chatbots to take drive-through orders.
The chatbot will run on Google's natural language processing software and will be able to understand customers' orders. Even when there's a complicated order, the chatbot will be trained to understand it — like, when someone changes their order or uses terminology and slang related specifically to the Wendy's menu. For example, regular Wendy's customers might call a junior bacon cheeseburger "JBC" for short or say "biggie bags" for meal combos.
Wendy's Chief Executive Todd Penegor told ‌The Wall Street Journal‌ that the chatbot will be conversational and customers won't even realize they're talking to a AI as it'll mimic the syntax and semantics of human speech. In fact, the chatbot has even be programmed to upsell customers, offering larger sizes, Frosties, or daily specials.
Once the chatbot takes an order, it will show up on a screen for the line cooks as normal, so meals will be prepared and handed off by actual people, not robots.
The new AI chatbot will launch at a company-owned Wendy's in Columbus, Ohio in June.