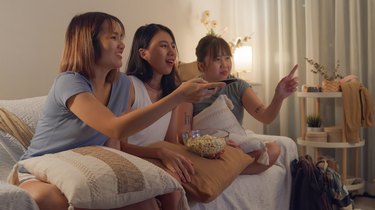 You can no longer share your Netflix password with anyone outside of your household, at least not for free. It was a good run, but it's officially time for everyone to start paying for their own way.
According to a Netflix blog post, everyone living in one household can use the same Netflix account on any device from wherever they are — at home, on vacation, or on the go — but if you want to share it with someone outside of your household, you'll have to pay $7.99 a month.
Extra member slots are only available under Netflix's Standard or Premium plans, however. The Standard plan allows for one extra member and is $15.49 a month, while the Premium plan allows for two extra members at $19.99 a month.
If someone outside of your household has been using your account and wants to pay for their own account without losing their watch list and other profile information, it can be done by transferring a profile.
There are a few restrictions for extra member accounts. Only one device can be used to watch or download Netflix titles at a time, and only one profile is allowed — unfortunately, it can't be a Kid's profile. The account also has to be created and activated in the same country as the main account. One good thing is that extra members get their own password, so at least there's that.