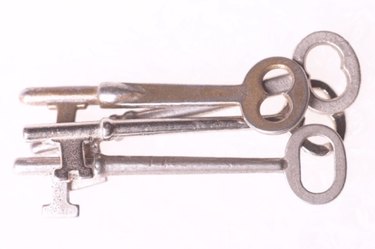 A Twitter account can be transferred from one person to another so that the first person can no longer access the account although the new person can. The two parties can complete the hand-off quickly and securely by means of twice changing the password associated with the account.
Step 1
Log in to your Twitter account with your Twitter username and password.
Step 2
Click your username name in the upper right corner of the screen and select "Settings" from the drop-down menu that appears.
Step 3
Click "Password" in the menu bar of your settings.
Step 4
Type your current password in the "Current Password" box. Then type a new password into the "New Password" and "Verify New Password" boxes and click "Change." The new password should be one you would never use as a password anywhere else.
Step 5
Contact the person to whom you want to transfer the Twitter account and furnish her with the new password for the account. She can now log in to the transferred Twitter account using the username and password you provided. She should immediately change the password you gave her to one no one else, including you, knows.