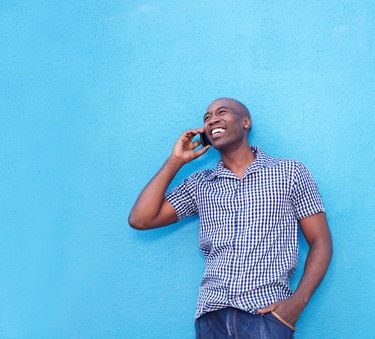 Losing your voice mail password is one of the worst things that can befall a cell phone user. Without your password, you will be unable to access your messages, leading to unforeseen consequences. Luckily, if you are a Cricket subscriber, resetting your voice mail password is a snap.
Step 1
Call 1-800-CRICKET from a touch-tone landline. This will give you the option to check your voice mail directly from your phone while on the line with a representative.
Step 2
When a customer service representative answers the phone, tell them your problem so they can look up your account and help you. They will need your phone number and most likely one other piece of information such as your Cricket account number or your Social Security number.
Step 3
Follow the directions from the representative, especially if they need you to do anything to your phone. They will give you a temporary password that you can access your account with.
Step 4
Call your voice mail and use the temporary password. The system will require you to set up a new voice mail password. Change the password to something you will remember.