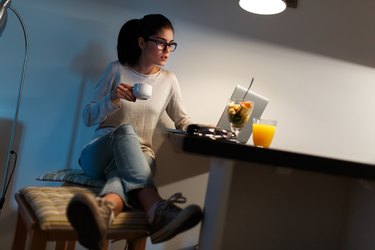 It is unfortunate but it happens to many of us. After a week or two away from the computer, you go to log in to your Facebook account only to discover you can't access your account. Maybe you have forgotten the password or maybe your account has been hacked. Recovering your Facebook account requires that you provide some information to verify your identity and that you own the account before granting you access once again.
Step 1
Open your preferred Web browser and direct it to the Facebook login page. Click on the "Forgot your Password?" link below the login area on the page.
Step 2
Respond to the prompts with your account information. You may use your email address, telephone number, Facebook username or your name with a friend's name to identify your account and identity.
Step 3
Select the email address or phone number you wish the new password to be sent to. If you do not have access to the listed email address(es) or phone number(s), click on the "Don't have access to these?" link to insert a new contact email address or phone number. Answer the security question to have Facebook send your new password to the new point of contact.
Step 4
Wait the required 24-hour waiting period before regaining access to your account with your new password.