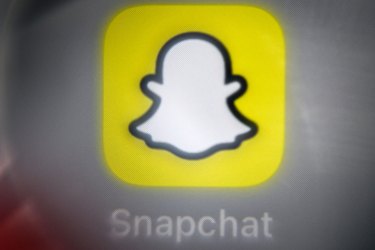 Whether you want to delete your Snapchat after the weird stuff that happened with the social media platform's My AI chatbot this week, or you're just over Snapchat altogether and ready to move on, there are a few simple steps you need to follow to be done for good.
On Tuesday, the My AI chatbot posted its first story on Snapchat, which many users say looked like an odd angle of a wall and ceiling, and then it stopped responding to users' messages.
It was weird enough for many users to call it quits with Snapchat. If you're ready to delete you're account, scroll on for the steps to take.
How to delete Snapchat on iOS
Open Settings by tapping the ⚙️ button in the Profile screen.
Scroll down to Account Actions.
Tap Delete Account.
Follow the steps to delete your account.
How to delete Snapchat on Android or the web
Go to the accounts portal.
Select the account you want to delete.
Enter the username and password.
Follow the steps to delete your account.
The account will be deactivated for 30 days. During that period, no one will be able to contact or interact with you on Snapchat. If you change your mind, you have those 30 days to reactivate your account by logging in. After 30 days, you won't be able to log in anymore and the deletion process will take another 30 days, after which your account and all data will be permanently deleted.