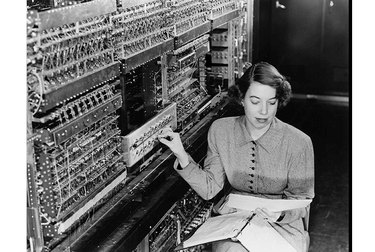 Over the years, we've heard tragic tales of photographers losing their life's work when their laptop or hard drives get stolen, destroyed, or malfunction. Even if your photo collection is strictly personal — a non-commercial labor of love — losing irreplaceable pictures of family, friends, and pets will leave a huge hole in your life. But it doesn't have to be that way. All photographers — whether amateur, advanced, enthusiast, or pro — must establish specific procedures to store and protect their photos to ensure that such a devastating loss never happens.
Today, many amateurs are shooting in uncompressed RAW formats, as opposed to the more popular, smaller JPEGs. RAW photos are large files generated directly from the camera's sensor, in manufacturer specific proprietary formats. Shooting RAW has many advantages. While most RAW photos will require some software processing, RAW formats let you significantly improve exposure, white balance, and focus, and can salvage even poorly shot images. As digital photo technology improves, and software editors get more powerful, users can increasingly look forward to fixing original exposures that at one time would have to be discarded. The downside to RAW shooting is that photo files take up more storage space and can be time consuming to move around.
Backing up a RAW collection requires planning to ensure there's enough space for current and future images. No backup technique is foolproof — and loss often occurs as a result of bad luck or timing — but generally, the keys to safely backing up photos are redundancy and diversity. Two major things to remember: Never store all your photos in one place and always employ cloud storage in combination with a physical setup that protects you against the failure of one, or even two storage platforms.
Organizational workflow
Ideally, you should keep at least three backups of your photos on different media — on your main system, on one or more external storage devices, and in a cloud service or another off-site external device, as prescribed by the 3-2-1 backup rule. This more or less guarantees that your photo collection will survive intact regardless of damage to or burglary of your home (and thus your computer and backup drive). You should have a backup stashed at a relative's home, in a locked desk drawer in your office, a bank vault, and in the cloud.
While there's no 100 percent sure fire way to protect against acts of God or war, absent an earthquake, tornado, or nuclear holocaust, the following techniques should keep your RAW photos safe, secure, easily accessible, and within your budget.
Cloud storage
Storing RAW photos in the cloud can be tricky. Some recognized photo storage utilities like Google Photos, Dropbox, and iCloud accept RAW images, while others, like the presentation-oriented Flickr, do not. Some backup storage services let you preview RAW files while others require you to restore and download your image files first. Be sure to thoroughly research exactly what backup utilities offer before plunking down your cash. Below are just a few of the backup and storage plans available to house your RAW photos.
Microsoft OneDrive is a basic cloud file hosting service ranging from 15GB to 1TB for storing and sharing images and videos. If you set up your camera roll to automatically update to OneDrive, you get 5GB of storage free.
Google Drive, an adjunct to your Google email account, offers up to 30TB of storage, but most users will need anywhere from 100GB for $1.99 per month to 1,000GB for $9.99 per month. You can access your backed up files on multiple platforms including your desktop and mobile devices. The service accepts RAW files and even generates image previews.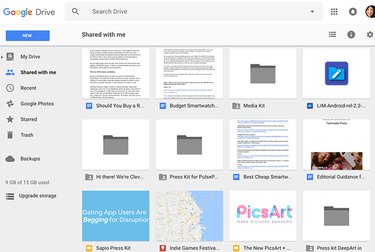 Carbonite runs in the background, automatically backing up your data and photos. The service offers three plans with various features ranging from $59.99 per year for the basic plan, which is compatible with both Mac and Windows to $149.99 per year for the Prime version, which is Windows only.
CrashPlan automates the backup process in the background, offering unlimited online and offsite storage for computers and external drives. Individual and family plans are $5 per month for a single computer and $12.50 per month for between 2 and 10 computers based on a one-year subscription. Both offer unlimited online storage.
iCloud Photo Library works with your Mac or PC and Apple's Photos app to collect and store all your photos and videos in iCloud. This keeps your collection up to date and easily accessible on your iPhone, iPad, iPod touch, Mac, Apple TV, and iCloud.com. You get the first 5GB for free, and then prices range from 99 cents per month for 50GB to $2.99 for 200GB, $9.99 for 1TB, and $19.99 for 2TB of storage.
Photoshelter, in addition to storage and backup, lets you organize, showcase, and even sell your images. You don't need to set up a separate website, because Photoshelter builds it into the service. Unlike some other cloud services, backups are not automated. A basic 4GB storage plan costs $8 per month (billed annually) while Standard and Pro plans are available for 100GB and Unlimited storage at $25 and $45 per month respectively.
Backblaze automatically backs up your photos (and other files), offering unlimited storage space, file size, and file types for $5 per month. It's a great option for photographers with a stockpile of RAW images.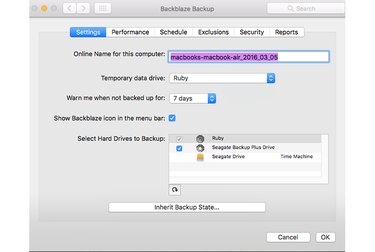 External drives
You might have started out keeping your photo collection directly on your computer's main hard drive, but even if you're using asset management-slash-editing software like Apple Photos, Adobe Lightroom, or Corel PowerShot, you likely discovered that most computers lack the space to accommodate a growing RAW photo collection. Your hard drive serves mostly as a way station for further distribution, or simply as an editing platform.
Original images and videos direct from your camera card should ideally be stored in some type of external drive: hard disk drives, solid state drives, USB flash drives, and for advanced setups, hard drive arrays, and network attached storage. External drives come in desktop or portable models connecting via USB, Thunderbolt, or wirelessly. Brands like Seagate, LaCie, Western Digital, G-Technology, Buffalo, and others typically have appropriate drives for consumers ranging in price from $55 for a 1TB Seagate portable USB 3.0 drive to $146 for a 5TB Western Digital USB 3 desktop model.
External hard disk drives, regardless of brand, do one thing: They store your data and keep it safe and accessible. Hard disk drives spin extremely fast (typically at either 5400 or 7200 RPM) so your photos can be accessed immediately from anywhere on the drive. Data is stored magnetically, so it stays on the drive even after the power is shut off. Portable models are especially convenient because they're easy to tote around.
External solid state drives (SSDs) use durable, stationary flash memory chips to store your pictures. These drives are more expensive and hold less data than spinning hard disk drives, but they are rugged and durable for traveling. A Samsung T3 Portable 500GB SSD, for example, costs $198.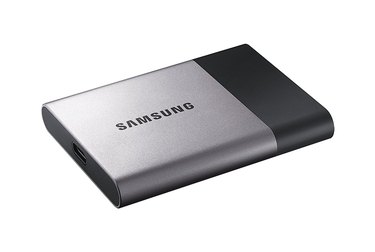 Advanced home users might also consider hard drive arrays, also known as RAID (redundant array of independent disks) from Drobo, G-Tech, Synology, and others. RAIDs are comprised of several hard drives in an enclosure that act in concert as one giant hard drive, run by controller software. Different RAID configurations serve different purposes, like giving you faster performance or mirroring content on two drives. RAID arrangements tend to be more of a pro level setup, and are more expensive and complex than mainstream consumer solutions. But RAID alone is not considered the ultimate in backup — just one part of the strategy. After all, RAID drives can fail too.
Network Attached Storage (NAS), also considered a pro-level technique, is a system of file sharing among multiple computers containing one or more storage drives. A home NAS with two pre-installed hard drives — like the 8TB Western Digital My Cloud Mirror, costs about $399, while a two-bay, business model like the 2TB Buffalo TeraStation 5200DN runs about $450.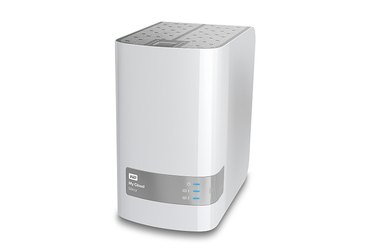 Flash memory
Affordable USB flash drives from SanDisk, Lexar, PNY, and Kingston — or even a high capacity SD cards ranging from 64GB to 512GB — can provide an extra layer of security, especially when you're traveling. With their flash memory, SD cards are sturdy and compact. You'll need a card reader or a laptop with a built-in reader. You can save original images on a memory card, or at the very least, make sure your photos are backed up in several places before erasing the card.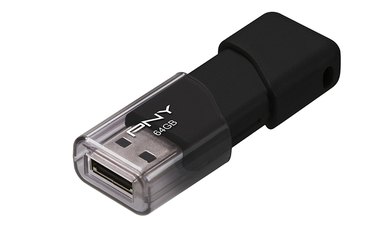 Prepare for the worst
You may have your entire workflow set up and functioning like a well-oiled machine, but what if something happens to you? Will your loved ones be able to access and process your collection of RAW photo files without you? Just like the disposition of your other assets, you should make provisions for your RAW photos. Write out explicit instructions in layperson's language so that family members who are not conversant in photo editing can access and view your photos — or if needed, designate a photo savvy person as the godparent of that sad task.
Bottom line
When you make the decision to shoot RAW, you are committing your memories to photographic excellence and longevity. The best way to preserve those moments is to plan and execute a consistent strategy for their backup and storage that assures future viewers can share your life's experiences for many years to come.