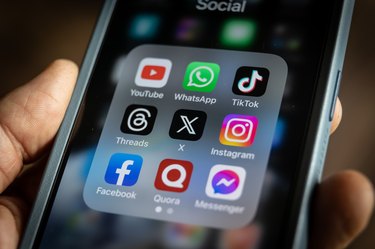 If you use WhatsApp, you're probably well aware that the photos you share and receive are typically grainy and overall super low quality. Well, that's about to change, as the company is finally giving users the ability to share photos in HD.
The new feature, announced by Meta CEO Mark Zuckerberg in a Facebook post, is now an option when you go to share a photo. An "HD" button at the top of the screen lets you choose between standard quality or HD quality.
The HD option will only appear if the photo you've selected is high quality (AKA not photos you've downloaded from the internet or from WhatsApp). Unfortunately, there isn't a way to keep the HD option turned on, so you'll need to manually select it each time you post a photo. But hey, at least it's an option.