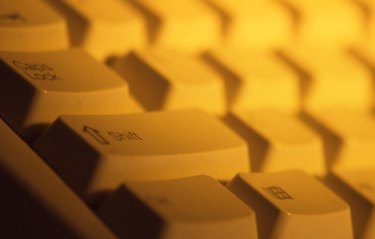 HP (Hewlett-Packard) is a company which produces computers and computer peripherals. The HP computer and brand is popular, used by many people. Most computers, whether desktop or laptop, come equipped with a DVD player. It is fairly simple to play a DVD disc on an HP computer as HP computers are equipped with DVD players and Windows Media, a program to play visual/audio format files and media.
Step 1
Power on your HP computer system and log into your account.
Step 2
Insert the DVD that you want to play into your computer's DVD disc drive.
Step 3
Open Windows Media Player by double-clicking the program icon on your desktop, or by finding the icon under "All Programs." Click the arrow button, located by the "Now Playing" section of the program, in the top left corner of the screen. Click on the drive that contains your DVD disc. It should now start.
Things You'll Need
DVD disc

DVD player

Windows Media Player
Tip
If your DVD does not play, ensure that your Windows Media player is updated, and a DVD encoder is installed on your computer. Without these, the DVD may not run. Also, ensure that the DVD you want to watch is from your region number, as DVD players will not recognize DVDs from outside of their particular region code.
Warning
Blu-ray DVDs will not play on your HP computer, unless you have a Blu-ray DVD player installed on your system.