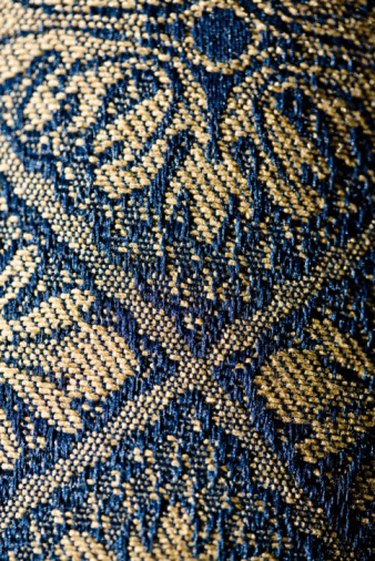 A DST file is a Tajima Embroidery Data file. A DST file extension is an image created by software that digitizes JPGs, GIFs or TIFs to a format readable by embroidery machines. If you want a particular image embroidered on a T-shirt, the image must first be converted to a DST. The DST contains all of the stitch and thread color data that the machine needs to embroider the picture. If you want to see the image, you usually need to have the software that created it available.
Step 1
Double click on the DST file. In order for the file to open on your computer, you must have software installed that can read it. Some examples of software that can read DSTs are Wilcom True Sizer, Embroidermodder and Corel Draw. Wilcom True Sizer is free if you register with Embroidery Startup, a help and resources website for embroidery enthusiasts. Embroidermodder is a very basic tool but is completely free. Corel Draw is the industry standard – it can create complex designs and output your designs to many formats.
Step 2
Contact the person or company who sent you the DST file. The DST file is usually created from a source file like a JPG or GIF. Ask the person or company to send you the source file so you can see what the image looks like.
Step 3
Contact a company that specializes in embroidery. They are highly likely to have software that can open a DST file. Ask them to convert the DST file to a JPG and send it to you. You may have to pay a fee for this service.
Warning
If you have the correct software installed and the file can't open, it may be corrupt or you may need a registry scan on your computer.