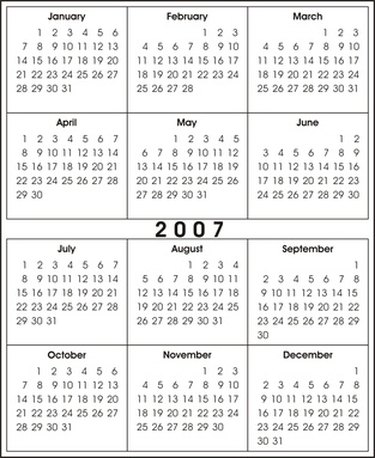 The default free/busy setting in Microsoft Outlook is changeable using an advanced feature in the program called forms. The status can be changed for new appointments so you don't have to change it each time. This saves you time and hassle when entering many appointments. The default setting for most appointments is free, but can be set to out of office, tentative or free for all new appointments.
Step 1
Click "Start > All programs > Microsoft Office > Microsoft Outlook." Open the calendar section from the task pane on the left.
Step 2
Click the "Tools" menu at the top, then select "Forms > Design a form." Select "Appointment > Open."
Step 3
Next to "Show time as," use the pull-down menu to change the status to what you want the default setting for new appointments to be. Click the "Publish form" button, which is a picture of a ruler, floppy disk and right angle.
Step 4
Enter a name for this form and click "Publish." Use the status as the file name, such as free, busy or out of office. Do not save changes to the form when prompted.
Step 5
Right-click the name of your calendar from the "My calendars" list on the left and select "Properties." Next to "When posting to this file use," use the pull-down menu to change the option to the file name you used to save the form.
Step 6
Click "OK." The default status setting for new appointments is now set to the option you used.