Microsoft designed Outlook software so that users can create customized versions of Outlook forms. This includes adding needed fields or controls, such as a drop-down menu.The ability to deliver customized forms to collect information is one of the most underutilized options of the software.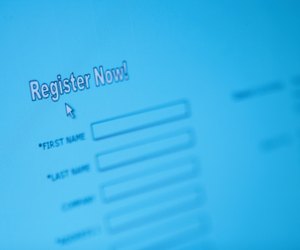 Step
Pick a default form that will be the basis for the customized form that you create. Go to the Folder List and create a new folder for your form. Select a location for the folder. Click "OK."
Step
Click "Forms" in the tool menu. Pick a default form from the Standard Form Library. The default form opens in design mode, where you can make changes to the form. Add or remove labels, controls and fields.
Step
Point to the Toolbar on the View menu. Click "Forms." Click the location where you want to place the field in the document. Click the drop-down form field.
Step
Protect your form from changes. Click "Protect Form" on the Forms toolbar. If you want to make additional changes, click "Protect Form" again to unlock the form for modifications.