J.J. Abrams' Bad Robot production company is responsible for some of the 2000s decade's biggest television hits, such as "Lost," "Alias" and "Fringe," as well as hit movies, like "Cloverfield" and "Star Trek." The company has a website, but it consists of nothing more than a homepage.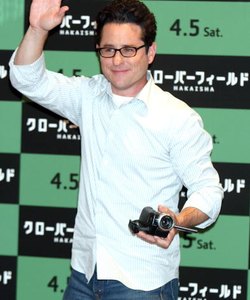 Step
Place your cursor on the address bar on the top of your Web browser. Left-click the mouse to highlight the address bar.
Step
Type in the URL to J.J. Abrams' Bad Robot website, which is www.badrobot.com.
Step
Click the arrow key on the address bar or hit the "Enter" key on your keyboard. You will be taken to the official Bad Robot website, which consists of one page that is mostly covered with the Bad Robot logo and nothing more.