When connecting a Canon printer to your computer, the system typically doesn't need to install a driver installed. However, if it is an older system (such as the original Windows XP operating system and earlier), the computer may still require the driver installed before detecting the connected printer. If the CD is no longer available, it is possible to install the Canon printer driver form another source.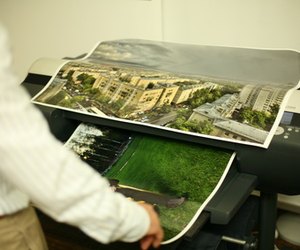 Step
Open the Internet browser on the computer and navigate to "Canon.com"
Step
Select "Support" from the left side of the website, then click the current location.
Step
Choose "Consumer and Home Office." From the "Product Family" dialog, select "Printers & Multifunction." From the "Product Series" scroll-bar, select the appropriate product series. Next, from the "Drivers & Software" dialog, select "Drivers & Software" of the printer model that you want to connect.
Step
From the "Drivers & Software" scroll-bar, select the operating system running on the computer, then select the "Download" link. The driver downloads directly to the computer.
Step
Double-click the downloaded file, then follow the installation prompts to setup the driver on the system. Once completed, the Canon printer is ready for use on your computer.