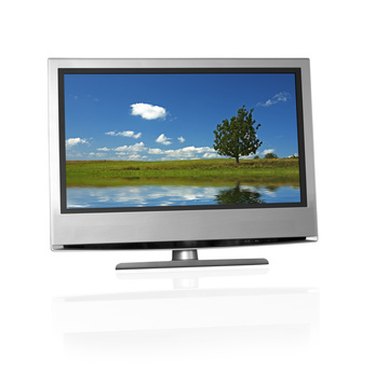 Television images have a way of working their way into our souls, so much that many people identify strongly with their favorite programs. Grabbing a screen shot from a television broadcast for personal use requires hardware and software manipulations in order to receive images or a television signal on a computer. First, you need to bring an image from your television to your computer using one of several methods, then you'll need to make a screen shot of that image.
Getting TV Signal or Image to a Computer
Step 1
Install a television card to your computer to receive broadcasts and cable directly.
Step 2
Record a television broadcast to a DVD-R using your television's recording hardware. Play this DVD-R in your computer's DVD player to capture the screen shot.
Step 3
Apply hardware applications such as Slingbox or Satellite Direct to transfer television signals to digital signal your computer is able to process.
Making the Screenshot
Step 1
Pause the playback of the television show at the point where you wish to make the screen shot. If you're unable to pause playback, as with live television, use CRTL+ALT+PrntScrn to snap a screen shot of your entire screen. Skip to Step 3.
Step 2
Using Windows' Snipper Tool, highlight the area you want to include in the screen shot, and make a clipping.
Step 3
In your image editing software, open a new image and paste the screen capture or clip into it. Crop the image as necessary.
Warning
Television programs are protected by copyright, so unauthorized reproduction of stills from broadcasts violates copyright law.