Spammers often send fraudulent emails pretending to be from Chase Bank or another financial institution. These emails contain links to fake Chase Bank websites that spammers use to steal people's passwords and online banking information. Emails of this nature are often referred to as phishing emails. You can report fraudulent spam emails to Chase Bank by forwarding them to a specific Chase Bank email address.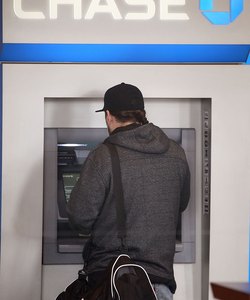 Step
Highlight or open the suspect email.
Step
Click the "Forward" button in your email program. The "Forward" button is often located near the "Reply" button.
Step
Type "abuse@chase.com" into the "To" box in your email client.
Step
Click the "Send" button in your email client to forward the offending spam email to Chase Bank's fraud department. Chase Bank sends you an automated response by email to confirm receipt of the email and investigates the spam message.