Radio Shack produces a wide variety of different products that you can use with your home electronic devices, including universal remotes. These remotes allow you to control multiple devices, including a television, DVD player, VCR or cable receiver, from a single remote once the remote has been programmed by following a few simple steps.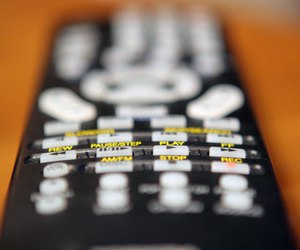 Step
Power on the television or the other device you want to use.
Step
Press down the button you want to program (such as TV, cable or VCR).
Step
Push and hold the "Setup" button until the LED light on the front of the remote flashes twice.
Step
Push "9," "9" and "1."
Step
Press the "Power" button, then select the programming button (TV, Cable, VCR) back and forth until the device powers off.
Step
Push the "Setup" button once more to lock the code into place.