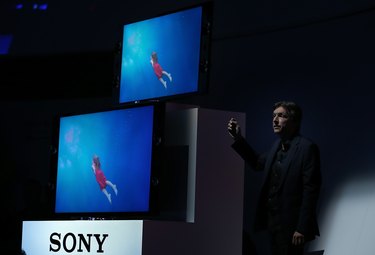 While the basic menu on your Sony Bravia television will allow you to change elements like contrast, color tone and hue, the more technical options are hidden away in the television's "Service Mode." This mode is generally reserved for use by technicians and other electronics professionals, but you're free to access it if you need to make some deeper changes to your television's settings. Ensuring your television gives optimum performance sometimes requires the adjusting of these options.
Step 1
Turn off your television. The "Service Mode" menu is accessible only from a direct boot of the TV.
Step 2
Press the "Display" button on your Bravia remote control, followed by the "5" button and the volume "+" button.
Step 3
Turn the television on with the "Power" button on the remote. The TV will boot into the "Service Mode" menu.