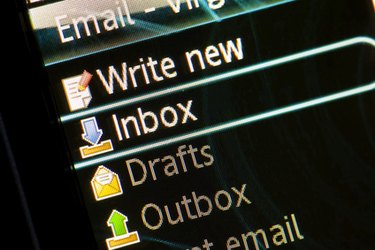 The Windows Mail program for your home computer organizes incoming and outgoing messages as well as stores your address book contacts, and can be accessed from a different computer by downloading the Windows Mail software from the Microsoft site. According to Microsoft, the Windows Mail program is a free software download that can access your account information from an IMAP account (Internet Message Access Protocol). By storing your information on a server, your account can be accessed from any computer as long as you use your email address and password.
Step 1
Click "Start," "All Programs" and "Windows Mail" to launch the mail program.
Step 2
Click "Tools" at the top of the program's menu and click "Accounts." Click "Add" to launch the mail setup wizard.
Step 3
Click "Email Account" in the account type window and click "Next." Select "IMAP" as the email server type, and enter the incoming and outgoing server name in the "Incoming" and "Outgoing" fields. Click "Next."
Step 4
Enter your email address and your account's password, and press the "Enter" key.
Step 5
Click "Finish" to complete the email setup.
Things You'll Need
Windows Mail program

IMAP account