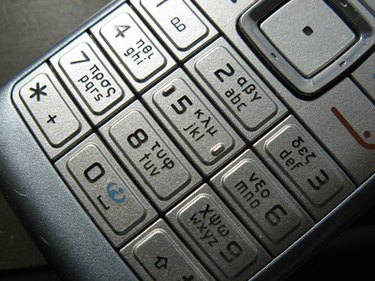 US Cellular is a telecommunications company that is headquartered in Chicago and has been in operation since 1983. US Cellular serves approximately 6.1 million customers across the United States and more recently has featured a 3G network. Before enjoying US Cellular's services you must activate your new phone. Activating a phone is fairly easy; therefore, following certain steps can ensure you a hassle-free process.
Step 1
Locate your phone's electronic serial number (ESN) beneath the battery. The ESN consists of 11 digits. If your phone does not have an 11-digit number, look for an eight-digit alphanumeric code.
Step 2
Fully charge your phone. Be sure that your new cell phone is fully charged before calling US Cellular. Since the activation process uses battery power, you don't want to have your phone die halfway through the process.
Step 3
Locate your phone's model. The phone's model is also located on your ESN sticker. This information is also pertinent in order to activate your telephone successfully.
Step 4
Call US Cellular's customer-service department to begin the activation process. They will verify your telephone number and personal information to determine that they are talking to the correct customer. The operator will require you to call from a land line telephone to program your new phone and may require you to perform programming steps on your new phone so that it can make and receive calls.
Tip
If you already have US Cellular account and are looking at changing your phone, you will still be required to go through an activation process. If you are an existing customer you will still be required to verify your account information before proceeding with the activation.
The activation process should only take approximately two minutes. To program your phone the US Cellular agent will ask you to dial *228 and press send. The phone will take approximately 60 seconds to complete programming.
If you are experiencing any problems with your mobile device after activation, contact the US Cellular customer service by dialing 611 from your hand-held unit.