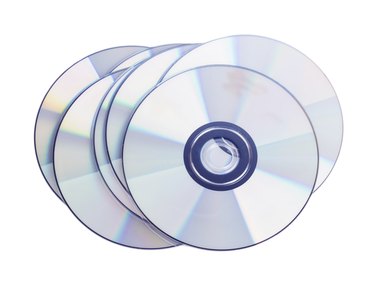 Transitioning from the free version of PowerDVD or installing the application fresh requires that you enter the activation key provided to you when you purchase the software. PowerDVD activation keys are 30 digits in length and unique to the individual purchaser. You cannot access PowerDVD's features or functions until you have fully activated the software.
Step 1
Open PowerDVD by double-clicking its icon on the desktop. Alternatively, press the Windows key to open the Start screen, type "PowerDVD" and then click the program icon. PowerDVD is automatically added to the Start screen on first install. You do not have to open the Start search; it will pop up when you start typing.
Step 2
Click the CyberLink logo in the PowerDVD control panel. Click the "Activate" button to launch the PowerDVD activation dialog box.
Step 3
Locate your PowerDVD activation code. You should have received the code either printed on the CD jewel case containing your install DVD or in your email receipt from the online retailer from which you purchased the software.
Step 4
Enter your PowerDVD activation code into the empty activation form. If you have a digital version of the code in your email inbox, paste the entire code. You must use the hotkeys to copy and paste; right-click copying and pasting will cause the code to appear incorrectly in the activation window.
Step 5
Click the "OK" button to send the code information to CyberLink's servers. If you have entered the code correctly, your copy of PowerDVD will be activated at this time. You must be connected to the Internet to complete verification.
Tip
If your activation code doesn't work, double-check that you have entered it correctly and that there are no blank spaces in the activation code entry area. You cannot upgrade from the trial version of CyberLink products to the paid version. Instead, you must uninstall the trial, install the paid version, and then enter the activation code. Firewall and anti-virus programs could interfere with activation. Try disabling these temporarily if PowerDVD can't establish a verification connection. Run PowerDVD as an administrator to resolve installation problems. Right-click the program's icon and select "Run as Administrator."