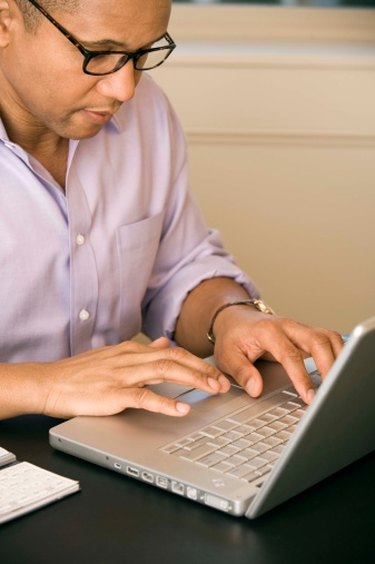 If you own a copy of Microsoft Word or other Microsoft Office software, you will only be able to install it on two computers using the 25-digit product key that activates it for use. You receive the product key with your download or with the installation DVD and must enter it when you first open the program. You can move your copy of Word from one computer to another, but you must uninstall it from the first machine and have access to your original product key and installation software.
Step 1
Obtain Microsoft Office backup installation software if you do not already have it. You can download it onto the computer you would like to install it on from office.Microsoft.com or order a DVD. You will need your product key to activate the software, which can be found in the confirmation email from your original download or on the product package.
Step 2
Uninstall Microsoft Office on the first computer. You cannot uninstall individual programs, so if you also have other Office programs such as Excel and Publisher, you must uninstall them as well. To do this, click on the "Start" menu, "Control Panel" and "Uninstall a Program" underneath "Programs." Select the version of Office software you own and click "Continue."
Step 3
Restart the computer after the uninstallation to complete the removal process. If you do not completely deactivate the software, your product key will not work during reinstallation on a different computer.
Step 4
Install Microsoft Office on the other computer by either inserting the DVD or running the installation software you downloaded. Follow the installation instructions and provide the product key when prompted to activate the product.