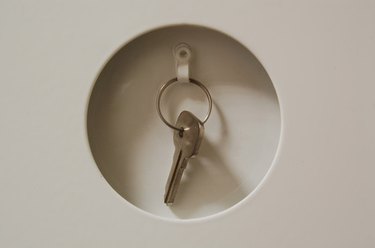 Each time you install Windows, a product license key is entered into the installation wizard. This key is saved in the Windows registry. The product license is saved in the registry and evaluated each time you load a Windows update. If the product key is incorrect, you may have problems using some functions of the operating system and updates may not be allowed to proceed. Viewing the product ID from the registry helps retrieve this information if you've accidentally lost the packaging.
Step 1
Click the Windows "Start" button and select "Run." Enter "regedit" into the text box displayed and press the "Ok" button. This opens the Windows registry editor.
Step 2
Navigate to the "HKEY_LOCAL_MACHINE\SOFTWARE\Microsoft\Windows\CurrentVersion" key in the registry. This holds several Windows settings for your machine.
Step 3
Right-click the "ProductId" key and select "Modify." View the number displayed. This is your product key for Windows. Press the "Cancel" button to avoid making changes to the value.