If your installation of Microsoft Office has yet to be activated, the "Microsoft Office Activation Wizard" screen will pop up on your monitor every time you try to open one of the Office programs. To get rid of this screen, you need to activate your copy. This process is very straightforward and uses your installation disc and installation code.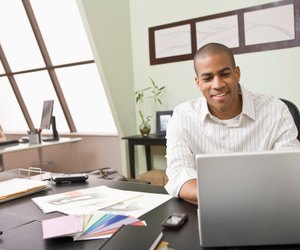 Step
Open Microsoft Word using the "Microsoft Word" link in the "Microsoft Office" folder of your "Start" menu.
Step
Click the "Office" logo button, followed by "Word Options."
Step
Click "Resources." Click "Activate."
Step
Type your Microsoft Office activation key into the "Activation" box. Click "OK" to activate your Microsoft Office products. You will no longer receive the "Activation Wizard" screen when you start one of your installed Office programs.