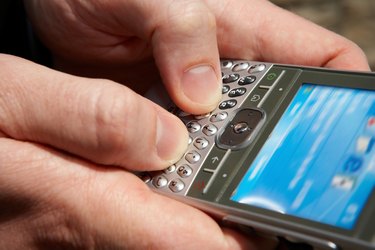 First there were ringtones, which you could customize according to your musical taste. Now there are ringback tones, which allow you to choose a song the caller hears before the phone connects to voicemail. Ringback tones are a fun and inexpensive way to personalize your phone, and the best part is they are easy to install and use. And in less then a minute you can have the ringback tones on your LG phone, activated and set.
Activate Ringback Tones
Step 1
Download ringback tones directly from the "Get Apps" menu in your LG phone. You can also visit verizonwireless.com/b2c/index.html, click on the "Entertainment & Apps" tab and choose the ringback tones you wish to download (if not with Verizon, download ringback tones straight from the website of your phone carrier).
Step 2
Click on the "Music and Tones" tab in the main menu of your LG phone.
Step 3
Find the song or tone you wish to use and select it.
Step 4
Click "Set as Ringback Tone". It will ask you if you wish to have this as your default tone. Click "Yes".
Step 5
Close out of the "Music and Tones" menu and your new ringback tone is activated.