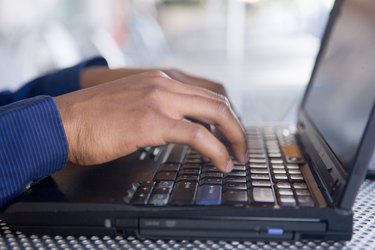 Windows DVD Maker is a movie'making application included in the premium editions of Windows Vista and Windows 7 Home Edition and above. Users can create DVD movies and slideshows with the DVD Maker software. Music and transition effects may also be added to slideshows in Windows DVD Maker to enhance both the visual and audio experience of your DVD project.
Step 1
Click "Start" or the Windows icon located at the bottom-left of your screen. Click "All Programs" and select "Windows DVD Maker."
Step 2
Click "File" from the top menu and then click "Open project file." Select the project of your choice and click "Open." If this is your first time creating a project in Windows DVD Maker, an initial screen called "Share your memories on a DVD page" appears. You are then prompted to "Choose Photos and Videos" or "Cancel." Click "Choose Photos and Videos" to add media to your project.
Step 3
Click "Next" at the bottom of the application then select "Slide show" from the toolbar.
Step 4
Click the "Add Music" button from the "Change your slide show settings" window.
Step 5
Select the music file of your choice and click "Add."
Step 6
Click "Change Slide Show" to save your changes.