You can add music to the Windows Media Player library quickly and easily. Media Player will automatically arrange your music and video files in alphabetical order to make it convenient for you to find them when you need them. Media Player, made as it is by Microsoft to be native to Windows, is also an efficient and responsive program no matter how many media files are contained within its database. As of February 2012, Windows Media Player 12 is the latest version of the software.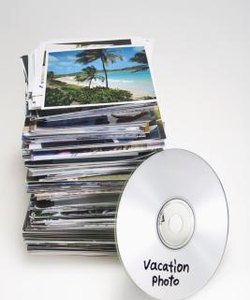 Step
Place a CD in your CD or DVD player. Windows may bring a windows up asking if you want to play the disc or view its files in Windows Explorer; if so, choose "Play."
Step
Click the name of the album (it may also say "Other Media") while in Library Mode in the left side of the Media Player and you'll see the track listing of the CD.
Step
Choose which songs you would like Media Player to add while in Library mode by checking or unchecking the boxes next to each song.
Step
Click the "Rip Settings" menu next to the Rip button to customize the ripping process; the menu includes options such as specifying file format and audio quality.
Step
Click the "Rip" button to rip the CD. If the CD started playing when you inserted it, it will stop playing and start again on the first track being ripped.