The Foobar 2000 free audio player and music management program for Windows supports a variety of user-created components with plenty of configuration options. The program's default user interface supports cover art image display for the currently playing audio file. Get covers to display properly in Foobar by enabling and configuring the cover art panel.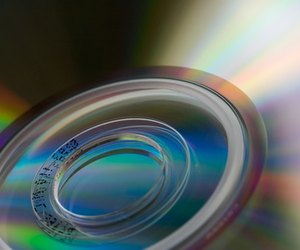 Step
Add the cover art panel to the Foobar 2000 user interface if it isn't already present. Click the "View" menu, select "Layout," and then "Quick Setup | Visualization | Cover Art | Tabs" in the Quick Appearance Setup window. Click "OK."
Step
Verify the art panel is set to display the cover art image. Right click it in the Foobar 2000 window, and then choose "Front Cover."
Step
Adjust the aspect ratio of the cover art image. Right click the image in the "Foobar 2000" window, and then select "Correct Aspect Ratio."
Step
Open Foobar 2000's preferences window by clicking "File" and selecting "Preferences."
Step
Click "Display" near the top of the list at the left side of the Preferences window.
Step
Select which cover art Foobar 2000 displays. Display cover art for the current song by clicking "Prefer Currently Playing Track" under Selection Viewers in the Preferences window. You can also display cover art for the song by selecting it and choosing "Prefer Current Selection."
Step
Select the cover art file names Foobar 2000 displays. Foobar 2000 only displays covers named "cover.jpg," "cover.png" or "cover.gif" by default. Tell Foobar2000 to look for cover art image files with any file names in the same directory as the song. Click the "Search Patterns" list, then type ".jpg" on to a new line, press "Enter," type ".png," press "Enter" and type "*.gif."
Step
Select the image Foobar 2000 displays when no cover art is found by clicking the "..." button to the right of the "Stub Image Path" box at the bottom of the Preferences window. Browse to an image file and double click the file. Clear the "Stub Image Path" check box.
Step
Save your settings by clicking "OK" at the bottom of the Preferences window.