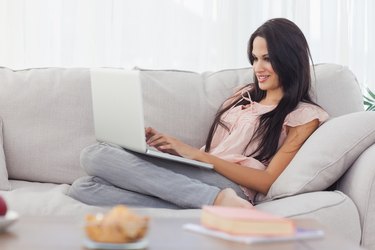 The Microsoft Windows 8.1 operating system allows you to pin many different applications directly to your desktop, including ones that keep you up-to-date about the weather and temperature. You can place the apps on the Taskbar or have them appear open when you turn on your computer. Several weather and temperature apps are available for download.
AccuWeather
Generally ranked high among weather service providers, AccuWeather boasts positive reviews with a four-star average and is available in a full-featured Windows 8.1 version. AccuWeather is available in 30 languages, provides severe weather warnings, local news and forecasts, and three different radar views.
The Weather Channel
Another four-star rated app, the Weather Channel features access to local weather and temperature broadcasts, up-to-the-minute alerts and announcements, and multiple radar and maps. The app also provides a choice of colorful weather-themed backgrounds.
WeatherBug
Coming in at an average 3.5-star rating, WeatherBug offers weather and temperature forecasts through a direct feed from more than 50,000 weather stations worldwide. The app also features personalized weather information with customizable notifications about weather conditions that could directly impact the individual user.