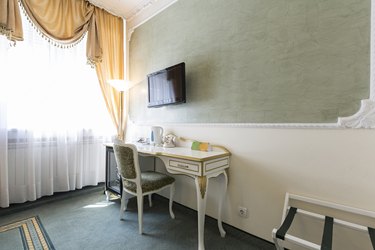 Philips Magnavox TVs come in numerous varieties, including LCDs, plasma screens and projection TVs. Because they're built according to similar principles, however, the steps to adjusting the picture are more or less the same regardless of model. While you should always consult your instruction manual, you can usually fix any picture problem your Magnavox has by following a standardized series of techniques. Use them to troubleshoot any issues before you call a repairman.
Step 1
Press the Menu button on your Magnavox remote. You'll see a banner with a series of options. Use the up, down, left and right arrows on the remote to scroll over to the Picture setting or the Picture/Sound Preferences setting, and then press the "Select" button on the remote to activate it.
Step 2
Scroll through the options that appear onscreen. You should see a series of headings covering the various aspects of the picture. The Contrast setting increases the difference between the light parts of the picture and the dark parts of the picture. The Brightness setting changes the overall light output of the picture as a whole. The Tint setting changes skin tones, altering it between red in one extreme and green in the other. The Color setting can saturate or desaturate the color levels according to your specifications. The Sharpness setting accentuates the lines and pixels, increasing the crispness of the image. Some Magnavox televisions also have a Color Temperature setting, allowing you to alter the red and blue colors to suit your taste.
Step 3
Select the heading you wish to adjust, and then use the left and right arrows until the image matches your specifications. Some brands of Magnavox have plus and minus (+ and -) buttons instead of arrows, in which case you should use those.
Step 4
Press the Status button on the remote when you're done to exit the screen. With some models of Magnavox--particularly LCDs, plasma screens and similar newer models--you need to push the left arrow button on the remote instead (it returns you to the previous menu).
Step 5
Press the Format button to change the aspect ratio of the television. This feature is available on newer Magnavox TVs with wider screens. It lets you cycle through the different options, allowing you to fit a given program with your screen. You can use this to fix the image if it appears distorted or if parts of the image are cut off.