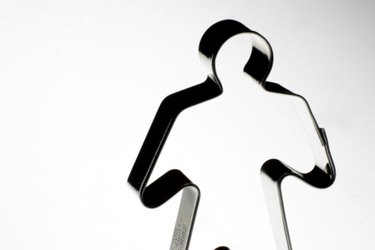 Anyone interested in joining the Facebook social network is required to complete a short account creation process. By providing Facebook with a bit of personal information and agreeing to the terms and conditions of the site, you can establish an account start accessing the site. While there is no way to join Facebook anonymously, there are ways to utilize the social network in a highly inconspicuous fashion. If you prefer to keep an extremely low profile, adjust your Facebook privacy settings and make yourself seem virtually invisible.
Step 1
Go to facebook.com to access the account creation page. Enter your full name, email address, gender and date of birth, and create a password in the space provided. Check your email account for your Facebook account creation confirmation email. Click the link provided to complete the account creation process and be directed to your new Facebook account.
Step 2
Click the "Account" tab in the upper-right corner of your homepage and click the "Privacy Settings" option in the drop-down menu that appears.
Step 3
Click the "View Settings" link under the "Sharing On Facebook" section. Choose the "Friends Only" setting for the "Search For You On Facebook" and "Send You Messages" options, which will make you visible to only Facebook members you request as friends. Select the "Friends Of Friends" setting for the "Send You Friend Requests" option. Choose the "Custom" setting for all remaining options, and select the "Only Me" setting that appears in the resulting box, which will prevent anyone from viewing your friend lists, education and work, current city and hometown, and likes, activities and other connections. Save time by omitting any extraneous personal information from your profile.
Step 4
Uncheck the "Let Friends Of People Tagged In My Photos And Posts See Them" box that appears under the "Sharing On Facebook" section. Click the "Customize Settings" link. Choose the "Custom" setting for all options, and select the "Only Me" setting that appears in each resulting box. Uncheck each "Enable" box to prevent friends from checking you into Facebook Places and posting on your Wall.
Step 5
Refrain from sending friend requests. Avoid confirming any friend requests you receive from other users. You'll have limited access to Facebook applications, since many users restrict the visibility of their content to friends, but you'll have some degree of anonymity while using the social network.