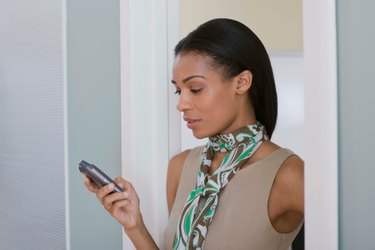 Pantech is a Korean manufacturer of mobile phones largely carried by AT&T Wireless. Popular Pantech phones include the Hero, Pantech Duo, Matrix, Pursuit, Ease and Laser. The main purpose of the mobile phone is to make and take phone calls. If you have been harassed by a particular caller and want to block future calls made by this number, AT&T gives owners of Pantech phones the option to add up to six pre-selected phone numbers to block.
Step 1
Press "*60," then press "#" on the keypad. Wait for a dial tone.
Step 2
Dial the phone number you want to block, the press the "#" key.
Step 3
Repeat steps 1 and 2 to add up to six numbers to the block list.