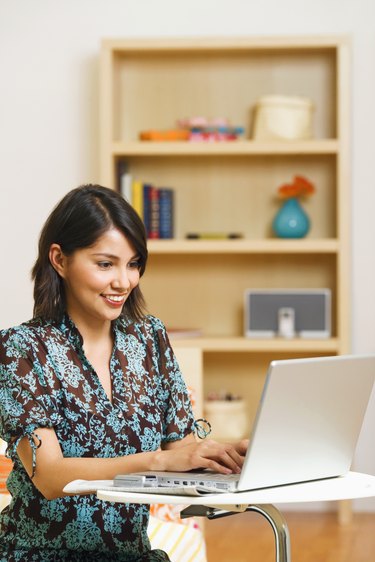 Sometimes it takes only a subtle visual effect to turn an ordinary image into an extraordinary one. Shadows around pictures, for instance, can make the pictures appear to float in space. Add blurs to the shadows, and the shadows look even more realistic as they fade softly around the edges. You can create these types of blur effects using PowerPoint's effects tools.
Step 1
Right-click a picture in one of your PowerPoint slides and select "Format Picture." PowerPoint opens the Format Picture pane. From this pane, you can apply a variety of adjustments to an image. Some of them correct imperfections while others enhance your picture.
Step 2
Click the "Shadow" button to view controls that help you tweak a picture's shadow. These controls include transparency, size, angle and blur.
Step 3
Click the "Presets" drop-down menu to view thumbnail images of the types of shadows you can add to your picture. Thumbnails in the Outer group represent shadows that appear outside a picture. Thumbnails in the Inner group show shadows whose edges blend slightly into an image's interior. The Perspective group contains thumbnails of shadows that appear below or adjacent to a picture.
Step 4
Click a shadow that appeals to you, and PowerPoint applies it to the picture. Drag the "Transparency" slider to the left or right if you want to decrease or increase the shadow's transparency. Make the shadow more transparent to achieve a more realistic effect.
Step 5
Drag the "Blur" slider to the right and notice how the shadow begins to blur. Stop dragging when you're satisfied with the effect. As you increase the blur, the shadow becomes softer and begins to resemble a real shadow. Drag the slider to the left to decrease the blur effect.