You may be concerned about your kids' activities on Saturday nights, or perhaps you want to know why your husband or wife isn't home from work yet. If you are worried about your family's safety, then having a GPS tracker is an inexpensive and effective way to put your mind at ease. With today's technology, you don't even have to buy an additional device. With an inexpensive cell phone and a piece of free software, you can have a GPS tracker within an hour.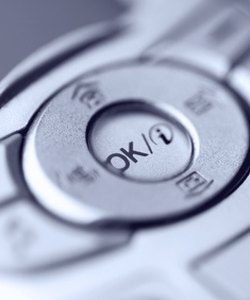 Step
Purchase a prepaid cell phone, which, as of 2010, are available for less than $50 at most big-box and electronics stores. Instamapper, a popular GPS software maker, recommends the Motorola i425 or other Boost phones for this purpose. These prepaid phones generally have data plans that are less expensive than other types of cell phones.
Step
Select a free GPS service (see Resources).
Step
Sign up for the service that you've chosen by creating a user name, entering a valid e-mail and making up a password.
Step
Go to the link that you will receive via e-mail and download and install the software on your mobile phone.
Step
Go to the website where you registered and log in. The phone that you've just configured will appear on the map as a red dot with your user name next to it. You can now obtain such data as longitude, latitude, movement history, speed and heading.
Step
Assist your family members with configuring their phones and registering for the GPS service.
Step
Add your friends and family members by clicking on the "Add Friends and Family" button and entering their user names. You will now be able to track the movements of anyone who has signed up for the service and know when they are close by.