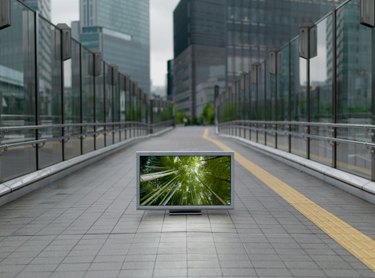 A YouTube channel allows you to upload videos from your computer and place them all in one location where they can be located by your friends, family or other followers. Private YouTube channels are not accessible to the public, so if you decide to create a private YouTube channel you will need to tell your friends about it as they will not be able to locate it by conventional means.
Step 1
Go to YouTube.com, click on the section where it says signup in the top corner of the screen.
Step 2
Create a username under the signup screen, which will be visible to your users. Enter your email address, location, postal code, date of birth and gender.
Step 3
Deselect the option, "Let others find my channel on YouTube if they have my email address." Review the terms of use and click, "I accept" to proceed.
Step 4
Choose a password and re-enter that password in the box below. Enable or disable web history depending on your personal preferences. Complete the word verification at the bottom of the screen and click, "Create my new account."
Step 5
Check your email for an email from YouTube. The email will provide you with instructions necessary to verify your account, follow all instructions and verify your account.
Step 6
Sign into your YouTube account. Click on your channel located at the upper right corner of the screen. Once you are on channel go to the, "settings" menu located above your selected videos.
Step 7
Select, "no" under the make channel visible option. This will keep your YouTube channel from being visible to the general public. Click, "Save Changes."