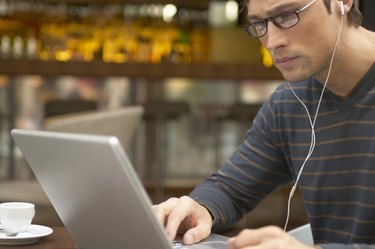 Zipping files into an archive format, including "ZIP," is a great way to compress them to make them smaller and easier to transport. After you've zipped one or more files into a single ZIP archive, you can burn that archive to a CD with free CD-burning software to move it to another computer easily.
Step 1
DownloadCD-burning software, such as Nero Lite or Deep Burner. Click on "Download Now." Click on "Save As" when the download manager appears and the download will begin.
Step 2
Open the installation file for your CD-burner program. Click the "Next" button to progress through each installation screen until you can click to install it on your computer.
Step 3
Put a CD-R into your CD drive. Open a program, such as Nero Lite. Click on "Data Burning." Click on the textbox that reads "Disc Name" and type in a name for your disk if you don't want it to be "Mydisc."
Step 4
Click on the "Add file" button and a browse window will appear. Locate your ZIP file in the browse window and double-click on it. It will now appear in the box for items that are to be burned.
Step 5
Click "Burn" to begin burning your CD.